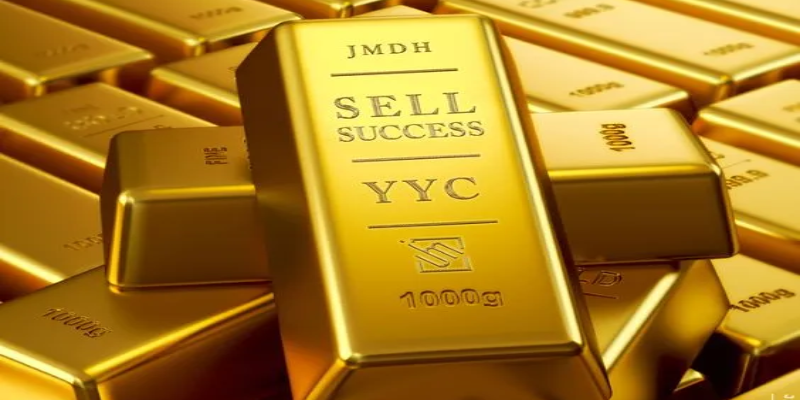 At Hindustan Gold Company, we offer a hassle-free and transparent process to help you unlock the true value of your precious metal. Whether you're in urgent need of funds or simply looking to declutter your jewelry box, our sell gold service provides a convenient solution that guarantees fair prices and quick transactions. As a trusted name in the industry, we prioritize customer satisfaction and ensure that you receive the best deal for your gold. Read on to discover the benefits of selling gold with Hindustan Gold Company.
Your Key to Financial Flexibility
When it comes to selling gold, we understand that convenience and trust are of utmost importance. That's why Hindustan Gold Company offers a seamless experience that allows you to sell gold near you, without any hassle. With us finding a reliable buyer for your gold has never been easier. Simply visit one of our conveniently located outlets, and our knowledgeable and friendly staff will guide you through the entire process.
Why Choose Hindustan Gold Company to sell gold?
Competitive Prices: At Hindustan Gold Company, we take pride in offering competitive prices for your gold. Our team of experts evaluates your precious metal based on its purity and weight, ensuring that you receive the best value for your items when you sell gold.
Transparent Evaluation: Transparent Evaluation: We believe in transparency and fairness throughout the gold evaluation process. Our trained professionals use state-of-the-art technology to assess the purity of your gold accurately. You can rest assured that every step of the evaluation while you sell gold will be conducted with the utmost precision and integrity.
Instant Cash: Need cash urgently? Selling gold with Hindustan Gold Company guarantees you instant liquidity. Once the evaluation is complete, we offer on-the-spot payment for your gold, ensuring a quick and hassle-free transaction.
Secure and Confidential: We understand the sentimental value attached to your gold, which is why we ensure the utmost security and confidentiality throughout the process when you sell gold. Our facilities are equipped with advanced security systems to safeguard your valuables, giving you peace of mind.
Trusted Name: Your constant search for "sell gold near me" has now ended. Hindustan Gold Company has built a reputation as a trusted name in the industry. With years of experience and thousands of satisfied customers, we have become synonymous with reliability and professionalism.
Your search to "Sell Gold Near Me" ends here! - How does It Work?
Selling gold with Hindustan Gold Company is a straightforward process. We have given below a step-by-step guide to help you get started:
Locate the Nearest Outlet: Use our website or give us a call to find the Hindustan Gold Company outlet nearest to you.
Evaluation: Visit the outlet and present your gold items for evaluation. Our experts will examine the purity and weight of your gold using advanced technology.
Price Offer: Based on the evaluation, we will make a fair and competitive offer for your gold. You are under no obligation to accept the offer, and our team will answer any questions you may have.
Instant Payment: If you accept the offer, we will provide instant cash payment for your gold. No waiting, no delays – just quick and hassle-free transactions.
Secure and Confidential: Your gold is handled with the utmost care and security throughout the process. We understand the importance of privacy and maintain strict confidentiality at all times.
Sell Gold Today and Unlock Its Value!
Don't let your gold sit idle in your jewelry box when it can provide you with instant cash. With our transparent process, competitive prices, and instant payment, you can sell gold with confidence. Visit our nearest store today and be benefited from our excellent services.